Since we could never deny An's foster sister...here are pictures from yesterday especially for Honour:

Checking out the wading pool



Who needs the wading pool - I'm a big girl!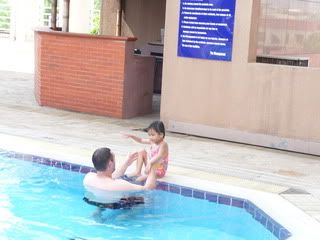 Safe in daddy's arms



Playing with grandpa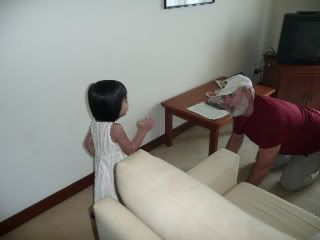 By the way, her arm is just fine. She started using it again after swimming yesterday afternoon. She continues to run around with excitement and happiness. We're going to head down to the childrens play area to see if we can exhaust her before naptime.